about
SYSTEM HIGH
proactive protection
Protection across all domains
System High delivers the most advanced protection and secrecy solutions to secure and strengthen critical missions, programs, operations, and intelligence activities.
We maximize protection in space, cyber, ground, air, and sea by fully engaging your mission and rapidly developing the most comprehensive and resilient protection programs.
Building
Systems for
Your Success
We employ the most advanced teams and technologies focused on strengthening critical systems and our nation's most sensitive missions.
Protecting National Security 
Our Proactive Protection continuously strengthens and sustains the secrecy, surprise, and superiority of our nation's most sensitive activities. Our innovations and zero-fail track record has made us the trusted partner for national security missions. 
Advancing Performance 
Mission protection is mission performance. We rapidly develop the most comprehensive and resilient protection programs so you can perform at the highest levels without compromise, and advance with the momentum necessary for success. 
Delivering Beyond Compliance 
We deliver "Beyond Compliance" to protect your systems from an ever-evolving threat environment. Our methods incorporate security disciplines, critical processes, and advanced systems engineering for lifecycle repeatability and sustainability.
ON A MISSION
Mission
To be the only choice when the mission must be protected. To set the bar high and exceed it by working together to continuously improve and strengthen the protection landscape and deliver for our customers at a level no one else is capable of.
Vision
To be the place where the best come to get better. To continuously achieve the impossible and foster a culture of innovation that keeps national security missions and critical programs multiple steps ahead at all times.
VALUES DRIVEN
Our People
You want to be the best, and we want that for you. We empower a culture that helps you rise to the challenge and strengthen those around you to do the same—because in our work, protection starts with people.
Our Integrity
We are uncompromising in our ethics and accountability because our work must stand up to our most dangerous adversaries. We are sworn to uphold the highest professional and personal integrity because nothing less is an option.
Our Commitment
We never stop because our work must endure. We are one with the mission until it's achieved. No matter what. No matter when. No matter how long. Because without proactive protection, there is no mission.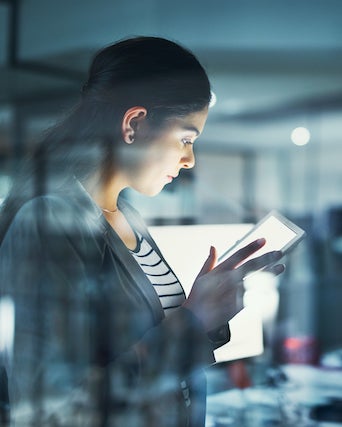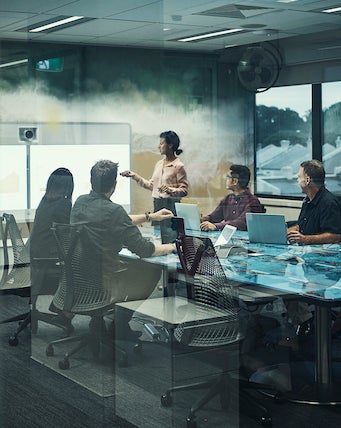 JOIN AN ELITE TEAM
Make a difference in a place where leading minds bring their best and empower others to set new standards and drive innovation in protecting our nation's most sensitive activities.