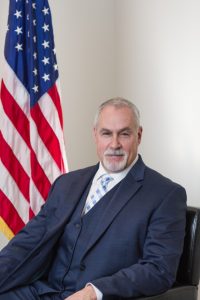 System High has announced the appointment of Rob Howe as president of the corporation, effective immediately. As president, Rob will have full executive responsibility for the company's strategy development and execution, corporate performance, and growth objectives. Rob will also retain his current role of Chief Operating Officer.
"Rob's ability to devise and execute an innovative strategy revolutionized our success in maximizing System High's fiscal performance and operational value to our customers," said Kirk Blubaugh, CEO and founder of System High Corporation. "Since Rob joined System High as our Chief Strategy Officer in 2013, he has helped position us to double in size and kept us on track to continue our aggressive growth, while solidifying the discriminatory value of the company and its people."
"Our focus on better serving our people so they can better serve our customers is incorporated into every decision we make," said Rob Howe.  "This culture has set us apart from all our competitors and is critical for sustaining our reputation of providing innovative protection services and solutions that go beyond compliance."
"Our vision of being the most sought-after employer and provider of sensitive protection and security engineering professionals has been realized, but we are never satisfied–we are constantly exploring creative ways to better serve our people and our customers," Howe said. "Our collective efforts have also positioned System High exceptionally well to double in size within the next 12 to 18 months. This will afford us with even more opportunities to better serve the national security of our country, as well as provide greater opportunities for our folks to grow in their careers within System High."
Before joining System High, Rob served in numerous executive and advisory roles across industry. Rob also had a successful 20-year career in the United States Air Force, protecting some of the nation's most sensitive operational activities and classified acquisition programs. Rob assumes the role of president from Kirk Blubaugh, who will remain as the Chief Executive Officer and assume responsibilities as Chairman of the Board.
About System High: System High Corporation has become the premier integrator of innovative and sustainable protection solutions for the nation's most sensitive and mission-critical programs and systems across the U.S Defense and Intelligence communities, as well as select commercial clients.