I just re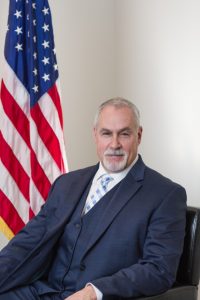 turned from the DARPA Industrial Security Symposium and I have to brag on how fantastic our team did organizing and supporting this highly visible function. Kirk Blubaugh, Sarah Lord, and I witnessed how our folks illuminated the event with the Burn Blue culture every day and every night. The level of professionalism, diplomacy, competency, and confidence displayed by each of our folks as they executed their assignments was amazing. We were told countless times throughout the week how amazing our people are and we could not agree more – the pride we feel is overwhelming!  DARPA leadership also cited this as "the best DARPA Industrial Security Symposium to date". Even more impressive, it was accomplished (preparation to execution) while also managing their day jobs and taking time away from their families. Great team effort –  thanks to everyone that contributed!
We received numerous accolades from senior Government leaders in attendance on how System High is making a difference in the DoD and IC communities leading to lengthy discussions further validating we are holding true to our mission goals. Our reputation of being the most sought-after provider to solve the most complex protection problems continues to grow. Hand in hand with these conversations were statements that our Proactive Protection (P2) services and methodologies should be the standard for how the entire U.S Government protects our most sensitive efforts. It is going to be a busy summer following up to see how we can best support these customers.
Furthermore, I am very pleased with our solid organic growth based on the quality of support provided to the customers we currently serve. Our 505th team is leading the way with a request to almost double the professionals on the program today. Back home, the corporate team has been busy focusing their functional areas towards achieving our company objectives including the assurance of beyond compliance across the business. The team has also significantly contributed to a number of proposals – non-trivial tasks completed in addition to their day jobs. They have done a fantastic job! We still have a number of proposals to submit this year and are always looking for volunteers.
Finally, our next PM and Team Lead teleconference is scheduled for May to ensure we are staying focused on our goals and objectives we established at the beginning of the year. If you have any topics you want addressed, please advise your leadership and we will get it on the agenda.
Thanks again for all you do to serve our country, our customers, and System High!
Robert A. Howe
President/Chief Operating Officer
System High Corporation