Kirk Blubaugh
Chief Executive Officer/President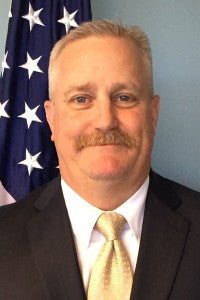 Kirk Blubaugh, Founder, Chief Executive Officer and President, is responsible for executing the company's strategic vision, establishing and maintaining the corporate culture, achieving economic goals, determining Line of Business pursuits, new technology directions and capabilities, and directing personnel and infrastructure investments in support of maintaining our ability to perform for our customers. After proudly serving 20 years in the Air Force, Kirk has a security career spanning more than 31 years supporting Intelligence Community and Department of Defense acquisition and operational programs. His experience in the security industry includes specialization in Program Protection Planning, acquisition security, classification management, and physical security, among many other disciplines. He founded System High in December of 2005 with the desire to provide high level program protection and cybersecurity to Government and commercial customers with a lean, responsive, flexible force of highly experienced security professionals. Kirk's vision, drive and leadership have established System High as the premier provider of protection and security engineering services in the highly competitive security industry.
Rob Howe
Chief Operating Officer/Vice President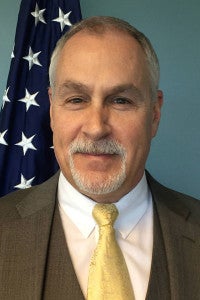 Rob Howe, Chief Operating Officer (COO), leads the company in solving complex national security challenges across the U.S. Government and the National Critical Infrastructure sectors. Prior to being named COO, Rob provided mentoring while establishing and leading the Long Range Strategic Plan as System High's Chief Strategy Officer. Using his proven leadership, he oversees the daily operation of the company while executing an overarching strategy focused on making System High the most sought-after employer and provider of sensitive protection and security engineering professionals. Rob brings over 35 successful years of leadership, mentoring, accelerated growth and protection experience. He is also dual-hatted as a Subject Matter Expert that is frequently called upon to help our customers improve their current security postures and solve their most difficult protection challenges. In addition to the past 17 years in industry leading in positions of increased responsibility, Rob also served 20 years in the U.S. Air Force protecting some of the nation's most sensitive operational and classified acquisition programs. He currently resides in Northern Virginia with his wife and has four children.
Kathy Hicks
Chief of Contracts and Business Operations/Vice President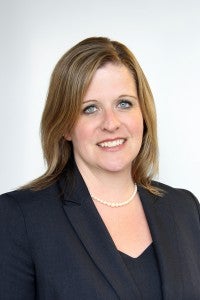 Kathy Hicks, Chief of Contracts and Business Operations, oversees the day-to-day operation of the organization. Her responsibilities include successful contract execution, to include that all contracts and support activities meet the full spirit and intent of U.S. and international laws, regulations, and treaties, while keeping the company free of Organizational Conflict of Interest (OCI) entanglements. She mentors employees to cultivate skills, provide direction, and foster the delivery of quality services to meet and exceed contractual obligations.  Kathy brings over 19 years of combined business administration and management experience within various industries including defense contracting, sales, services, marketing and business administration. She possesses many areas of business expertise with in depth knowledge of Accounting and Finance, Contract Execution, Bid and Proposal Management, and Program Management. Her intimate knowledge of System High's overall capabilities along with current and future contractual obligations is vital to the success of the corporation. She resides in Ashburn, Virginia with her husband and two daughters.
Sarah Lord
Chief Human Capital Officer/Vice President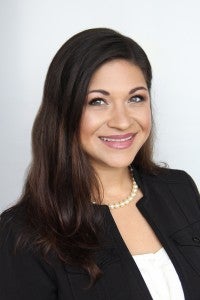 Sarah Lord, Chief Human Capital Officer, is responsible for System High's workforce, including assessing the characteristics of the workforce to determine future needs based on the company's mission and strategic plan; aligning the corporation's human resources policies and programs with organizational mission, corporate goals and performance outcomes; developing and advocating a culture of  continuous learning to attract and retain team members with top talent; and applying methods for measuring intellectual capital and identifying links to organizational performance and growth. Sarah possesses a Bachelors degree in Business Administration with a concentration in Human Resource Management from Capella University and 13 years of progressive experience in all aspects of talent management, human resources, and business administration. She is a results-oriented leader guided by integrity, commitment, and respect focusing on organizational impact and operational excellence.  Sarah is especially skilled in employee relations; talent acquisition, development, and retention; training and leadership development; performance management; compensation and benefits; and human capital policy and process design. Growing up in an Air Force family, she has lived in several states across the southern US relocating to Northern Virginia in 2003.  She is a supporter of the performing arts and enjoys anything that allows her to meet new people. She resides in Bristow, Virginia with her husband and two children.
Christine Redon
Chief Financial Officer/Vice President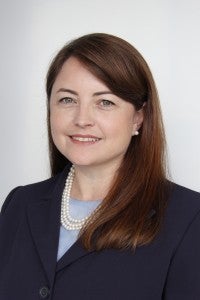 Christine Redon is System High's Chief Financial Officer (CFO).  She is primarily responsible for developing and leading System High's financial strategies and all accounting functions, including financial reporting, cash management, budgeting, and indirect rate development and management.  She plans, develops, organizes, implements, directs and evaluates the company's fiscal functions and performance. She also manages the impact and development of strategic planning, introduction of new programs, and financial regulatory actions required for organizational success. Christine joined System High in May 2014 and brings over 20 years of management experience with the last 10 years focused in the finance and accounting arena. Before joining System High, Christine worked for government contractors large and small and worked her way up to the CFO position at her last company. Christine graduated from the University of Phoenix with a Bachelor of Science degree in Business Administration in 1997.  She is currently attending the University of Massachusetts – Lowell working on a MBA in Accounting.
Rob Baker
Chief Strategy Officer/Vice President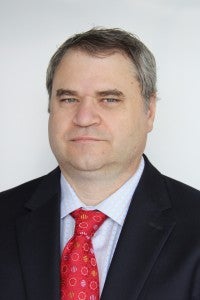 Rob Baker, Chief Strategy Officer, is responsible for creating, communicating, and sustaining initiatives focused on preserving our clients game changing capabilities, diversifying our corporate portfolio, and providing our customers with best value services. He manages the Long Range Strategic Plan, Strategic Communications, Annual Operating Plan, leads all proposal operations, and develops marketing strategies. He also leads System High's Commercial Security Services line of business, Operationally Responsive Commercial Assistance (ORCA). Rob is retired from the U.S. Air Force and has a 30 + year career in security, specializing in Program Protection Planning for sensitive government acquisition and operational programs.  He joined System High as a Program Security Officer in 2009. Rob holds a Masters Degree in Security Management from American Military University and a Masters Degree in Human Relations from the University of Oklahoma. He served as a full time faculty member in the Security Management Program at American Military University from 2007-2013. In this capacity he taught hundreds of graduate and undergraduate security management students and was instrumental in developing an undergraduate Government Security certificate program. He is a Certified Protection Professional (CPP) and Physical Security Professional (PSP) through the American Society for Industrial Security International. He resides in Colorado Springs, Colorado managing a System High regional office. He is married with two adult daughters.